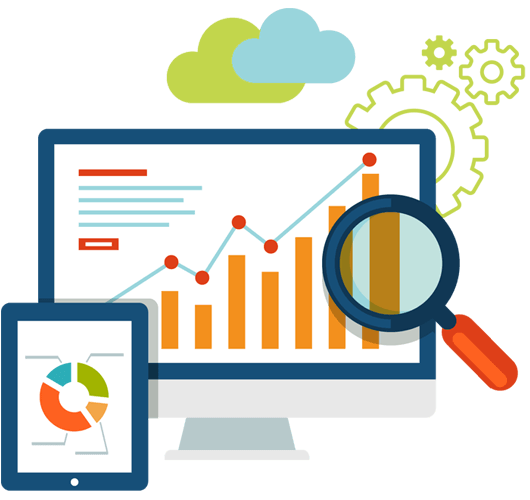 If you got here because you need professional help for the websites and web applications you want to develop, or if you need IT consultancy, then you came to the right place.
We have dedicated the last few years to study the activities of people and companies and to develop web applications that make that activities most efficient. Some websites we have developed are used only to present some services and activities or to sell some products, other have been extended and are used now as internal applications by all the empolyees, no matter where they are on the globe.
Take a look, convince yourself that what we have done until now is interesting or not, that contact us for an offer.
Web design responsive
How responsive is the design of your website and the web application you use often? The search engines started some time ago to penalize the sites that are not shown correctly on mobile devices (that's because an important part of the traffic comes from smartphones and tablets), and now the responsive desine is considered a standard of web pages.
The web applications we developed have also a responsive design (or, at least, that's the tendency because we couldn't do it every time) because of a very simple reason: you may need certain data from time to time and you only have a smartphine. You could call your mates to tell you all the information you need, but wouldn't be easier to see them yourself, by accessing the reports?
The web technologies we use depend of each project, of what client wants to get using that page or application. Their selection is done after the initial consulting, but what we usually use was developed to get quality results.
More: the technology evolves in time, and some tools and technologies became obsolete (they don't get updated or they can't get the clients' desired results or the things required by the search engines whos rules change constantly, and the search engine optimization along with them). Our experience over the last decade and some years help us gather enough knowledge to choose the technologies and tools best to build a web site or an app efficient for you.
Optimizare pentru motoarele de căutare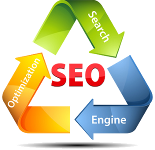 Search engine optimization is still important, even when (in many cases) the most traffic comes from Facebook, No matter the strategy you are choosing for promoting your website, it should be optimized for search engine because on medium and long term in the future they will win the game against any social network.
SEO starts from site development because it involves a specific structure to make easy to use and fast when accessed. Our sites are delived already optimized, and for the medium and long time strategy we can offer you some advices (after a few years of activity
in online
we can do at least this).
You could also take a look over here
Contact:
Supravirtual SRL - CIF 17836150
J05/1657/2005
Str. G-ral Gheorghe Magheru 5 Oradea, Bihor, România
+40743-539.203