As you already know, in the last few years a lot of tools were created in order to help improving someone's work in designing websites (along with other fields of activity over internet). It's seems very easy to install a Joomla, Drupal or Wordpress on a server, to configure it, to select a proper theme and to write some content in order to have a website running allright and looking nice. It many cases it would be do-it-yourself website, meaning you can do all of these without any help from a professional. Some web hosting companies offer some services on a server and some software packages that generate websites for a very fair price (from the client's point of view).
But being able to do it yourself doesn't mean that you don't need help from somebody working in the field. The packages that generate websites are cheap, but usually they are not complete: they are offering only the minimal options for a website. If you, as a client, want something else or something more, you will soon find the limitation of such packages as a bad thing. On the other way, big free packages such Joomla, Drupal or Wordpress have to be configured properly and sometimes that can be very tricky for somebody that's using them the first time or does not have intensive experience with them. They also offer only limited options, but the good thing is that this kind of free products created around them a community and the users created addition scripts that allows you as end-user to improve your website with a lot of efficient solutions. The problem is the big number of third party solutions (there are hundreds or thousands of plugins and components for each system) and you have to lose some time to search the best ones for you. If you don't find what you are looking (as templates, components or modules) you have to hire a professional to do the job for you and you are back to square one.
If you are really decided to have a website created entirely by yourself you should consider some things before you start to do anything. First the site have to be loaded very fast by the browsers (it's one of the criteria used by the search engines in ranking websites), second it must submit to some minimum requirements like a good structure (with headers, columns, row, titles, keywords) for SEO and good looking aspect. I've written some articles about this subject, you can always read more for details. The template is also important, but it's based on the structure of your website, so DO NOT select a template and start designing your site around it. If you do it you will never be able to develop your site in time by adding new options outside the original template and it have all the chances to become a dead end. In this case you will have to start all over again in a few months or years.
The final tip I am going to say in this articles is that with do-it-yourself websites you will find for sure most of the secrets of developing the site and maintaining its service by trial and error on your own expense. You have some chances to get it write from the beginning, but they don't look very good. You have much better chance of crashing your website or getting penalized for doing things wrong (like black hat seo, for example) if you don't ask for a professional's opinion and you don't pay for it.
Designing a successful website means doing things righ (from the technological point of view) and being in trends, but this is a part of social media and only the SEO consultants can tell you what's best.
Details

Category: Blog
Working with Joomla and Community Builder I've got the following error:
Fatal error: Class 'moscomprofilerUser' not found in /home/joomla/public_html/administrator/components/com_comprofiler/plugin.foundation.php on line 1002
The error was triggered because one module (a customized module for Community Builder) was set to public access but it was requiring data from the logged in user and it found no such data. The module should have been set to registered access. Doing so made the error disappear.
Details

Category: Blog
Some may consider that for being a good web designer you have to have some artistic sense in order to create an attractive design for the web pages, you have to be a programmer in order to understand what's behind the page and the mechanisms of the internet servers and the world wide web, you have to be at least a SEO consultant (or even a SEO expert) in order to make the web sites optimized for the search engines. It's true, all these skills can help a lot if you decide to create web sites and you can always learn about the sub8jects or you can always gather a team of people that can do everything for you.
But there are some things you can not replace and if you don't have them in you don't start web designing.
Communication Skills
Everything over internet is communication: in their websites people are trying to send a message in a proper way. They might know the message (if you are lucky - some of my clients had an idea and that's all) but they don't know how to put it into practice. In this case you have to explain them how things are working on internet and what's the best thing to do in order to get the most and the best results from their idea, how to spread the message to the people in the best way.
Having good communication skills means you may take the lead from time to time and, the most important, to have a lot of patience. Your subject of interest and job is the internet, but as a web designer you have to work also with people. So if you don't know how to work with people try a different job.
Being complacent
As I noticed, some web designers try to satisfy the clients' every whim. The first and the most important result is a loss in time and energy for every project and that's not productive. But the clients are NOT always right, and an experienced web designer knows it very well, so the second result is a slow loading website - something so big and so fuzzy that some people will never visit it again.
Be professional and know when and how to say NO to a client when he or she is asking the wrong things. If you can't do this don't webdesign.
Know how and what to delegate
As I wrote earlier, you don't have to know all the skills to be a brilliant web designer (as programming languages, working with image softwares like Photoshop or Corel Draw, SEO). This skills help a lot, but you can not do it all in order to be successful in your job. It very helpul to gather around you some experts in their field and delegate parts of the project according to people's skills.
Finding a niche
The internet is huge and it's getting bigger every day. It's very difficult to involve in every field of activity there (even in webdesign). Find yourself one or more niches (but not too many) and become an expert - you'll get more projects that you'll love to do in this manner. Passion is very important in having success.
It's important to learn about different fields of web designing, but if you strech yourself to much you'll do nothing of value to post as resume.
Details

Category: Blog
It is well known that the domain names registration has became an industry and some people are making big money from registering or purchasing domain names, developing websites and/or selling or reseling them to others. Beside these people, the main reason of purchasing websites is the someone wants to develop a business or a network of sites and somebody else registered a desired domain name.
It does not matter the reason you are purchasing the website, always check the trends when you are decided to make the step. Even if you are already sure about the domain name you want, the TLD market is always changing, as long the people are pressuring the Internet authorities to release new TLDs. You can always find the free domain names on different TLDs if the primary domain name is already taken. I've head some time ago that there was taken a decision about registering the TLDs freely, as you want, but I'll have to check it out (to update my information) and I'll post another article about this story.
The second issue you must consider is the combination of time, energy and money you can or want to spend on developing the desired website. It may seems cheeper to register a free domain name and to develop the website later than purchasing an existing online website, but it's not always so easy. The Internet is very competitive and developing a brand new site to the point it becomes a concurent to the existing ones can take more money, time and energy you thought it will take at the beginning.
Always check the reputation of the existing domain name and/or the people you are buying the website from. Some times a simple search using yahoo, bing or google is enough to get the necessary data, but usually it's not enough. The online tools can bring additional information about the website: there are chances that the domain was banned or penalized in the past because of malware software or back hat seo methods used to promote it. On the other hand, there are always people trying to scam others with promises they have no intention to put in practice. They do succed in many cases, but the bad reputation precedes them in time and you can spot them if you search enough.
An important thing to consider when purchasing a website is to protect your domain name. It may be possible the previous owner of the site did not protected it (in some ways or not at all), so assure yourself that there is (almost) no chance that you'll get your domain name stolen or redirected to nowhere.
Check the similar domain names of the website you want to purchase. It's possible the one similar domain is more attractive or more succesful than the desired domain.
Details

Category: Blog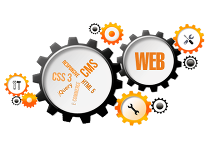 We create websites to present your activity to the world and applications for internet that help you organize your activity as eficient as possible and without loses (in money, time and energy) whatever you are while you are online. You only need an internet domain, space on a server and the app we develop for you.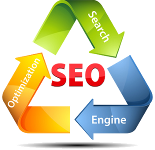 The search engine optimisation part is very important for websites - they have to match certain criteria in order to appear as often as possible in the search results. We analize your website and we offer consultancy about the options you have about to boost its visibility and organic traffic.
We develop applications for various companies and organisations according to their specifications and requirements in order to be used by employees and partners to work more efficient, making the transition from excel files and spreadsheets used before to the internet of things. We offer support for the applications used now and we develop them further using modern technologies.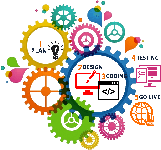 We offer consultancy about the informatic system you have installed and we offer sollutions to make the more efficient, to improve and develop them further, we analize the activities inside your company and / organisation and we offer sollutions for the projects you want to develop.
You could also take a look over here
Contact:
Supravirtual SRL - CIF 17836150
J05/1657/2005
Str. G-ral Gheorghe Magheru 5 Oradea, Bihor, România
+40743-539.203