JAEMC is a Joomla! component and plugin developed by our company that lets your sites' visitors add events to Google, iCalendar and Outlook calendars with just a few clicks.
Details

Category: Joomla components, plugins and modules
If you are a psychologist, a medical doctor or a coach it could be useful for your patients to contact with you and, in the same time, to set an appointment when all of you have time. If you teach some courses and you need a tool to let people take part to your classes you should think about this one. Let's say that you manage a team of professionals, you have a busy schedule and you want to organize your meetings and your team's meetings your Joomla! site.
JScheduler is just the tool for that, it's a pretty ease to user Joomla! component: the visitor gets to see a calendar and a contact form. He / she chooses an user to schedule a meeting, selects a date and a time, fills in his / her data and sends the message with a few words about them and why they want to meet you.
Details

Category: Joomla components, plugins and modules
JArtizanii is the Joomla extension that we have developed for the site Surprise Box in order to let people to administrate their own stories (description, terms of use and delivery, etc), their products (description, price, available quantity, etc), their purchases and their orders.
You won't find it for sale (it was developed specially for that site), you can test it only there. The user account is free, you can order with no tax on site (you pay only the products and their transport). You will have to pay a monthly subscription in order to sell on site.
Details

Category: Joomla components, plugins and modules
JEmbedAll is a Joomla native component and plugin very easy to use, a powerful tool to embed videoclips (from YouTube, Google, Vimeo, Metacafe, Veoh, Dailymotion, RedTube, PornHub and others), documents, images and Google forms used for quiz.
Details

Category: Joomla components, plugins and modules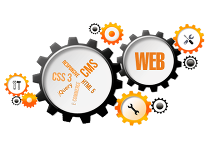 We create websites to present your activity to the world and applications for internet that help you organize your activity as eficient as possible and without loses (in money, time and energy) whatever you are while you are online. You only need an internet domain, space on a server and the app we develop for you.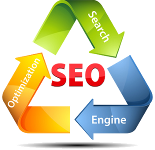 The search engine optimisation part is very important for websites - they have to match certain criteria in order to appear as often as possible in the search results. We analize your website and we offer consultancy about the options you have about to boost its visibility and organic traffic.
We develop web applications and mobile apps for various companies and organisations according to their specifications and requirements. The apps are being used by employees and partners to work more efficient and with less costs for the company. We offer support for the applications used now and we develop them further using modern technologies.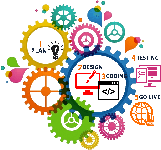 We offer consultancy about the informatic system you have installed and we offer sollutions to make the more efficient, to improve and develop them further, we analize the activities inside your company and / organisation and we offer sollutions for the projects you want to develop.
Contact:
Supravirtual SRL - CIF 17836150
J05/1657/2005
Str. G-ral Gheorghe Magheru 5 Oradea, Bihor, România
+40743-539.203