Websites are considered visual brands for a person, entity, product or service. A way to show to the entire world (or, at least, to the targeted niche) what you do or you sell at some moment in time. There are a lot of tools you can design and maintin the visual identity for your company, product or your service, many of them can offer you exactly what you want (as aspect, functionality and easy to use).
That's why the first step during the negotiation with a client is establishing the strategy for the following months or years.
Details

Category: Services
How often do you use the Excel spreadsheets to organize your daily activities? If the answer is "pretty often" or "so often that I start loosing myself searching for information spread in one dozen or two of files and / or spreadsheets" then listen this: we can organize your information much better that you right now using the web applications and databases.
No, the Excel files & spreadsheets are not database, no matter how often some people say it. You may be one of them, but that doesn't mean that you are right. The databases are something different, and the advantages in working with them are the following:
Details

Category: Services
Search engine optimization for sites involves the following elements:
optimization on site to ensure that its structure and content follow the rules established by Google and the other search engines. It is done once (in the beginning), but it can be done again when necessary (when the rules change or the structure and / or content of the site changes and they do not follow the rules anymore).
the site has to grow by adding quality content, unique and targeted to your audience.
Everything has as final purpose the value for the final user.
Details

Category: Services
Do you want a web page or a web application? Excellent. Do you have a web designer or a web developer to design your application from scratch or to update it every time you need? Good. Use them. What about the promotions of your product on the internet after delivery? Usually, the page is realease and that's all, the designers' and developers' job is done and it is your job to get somebody to promote your page or application and to get it well-known.
We are offering you all the above services and more for a very good quality / money ratio: we design websites using php, CSS and databases, we design and update Joomla extensions (components, modules and plugins), we optimize them for search engines and we offer consulting for all.
Why should you use our services, considering that there are so many web developers and designers in the world? Well, we are already in business for a decade (the company was founded in 2005), but our expertise is larger than that, we have been creating Joomla extensions and offering technical support for each of them for a few years now, and our store is here. It was released in March 2015 with a very first component of our own containing several features - it's going to be developed further and other Joomla extensions will also be added on site.
Stick around and find more about us. You will be soon convinced to contact us for our services, so don't hesitate to browse this site.
Details

Category: Services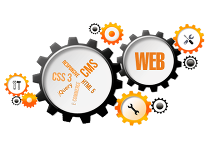 We create websites to present your activity to the world and applications for internet that help you organize your activity as eficient as possible and without loses (in money, time and energy) whatever you are while you are online. You only need an internet domain, space on a server and the app we develop for you.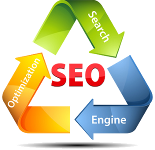 The search engine optimisation part is very important for websites - they have to match certain criteria in order to appear as often as possible in the search results. We analize your website and we offer consultancy about the options you have about to boost its visibility and organic traffic.
We develop web applications and mobile apps for various companies and organisations according to their specifications and requirements. The apps are being used by employees and partners to work more efficient and with less costs for the company. We offer support for the applications used now and we develop them further using modern technologies.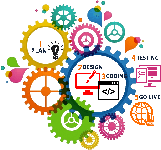 We offer consultancy about the informatic system you have installed and we offer sollutions to make the more efficient, to improve and develop them further, we analize the activities inside your company and / organisation and we offer sollutions for the projects you want to develop.
Contact:
Supravirtual SRL - CIF 17836150
J05/1657/2005
Str. G-ral Gheorghe Magheru 5 Oradea, Bihor, România
+40743-539.203