It's the presentation site for a young and dynamic team from Socodor, Arad county, Romania, that offers you high quaity products: dresses for dancing and gala, costumes for dancing for children and adults.
Details

Category: Web sites
The website Dr. Alexandru Spînu was designed for the stomatologist to introduce his services (dental implant in Oradea, piezo surgery, etc) and the very well equipped office where he is treating his patients.
Details

Category: Web sites
The website for the Natural Resourse and Sustainable Development edited by the Enviromental Protection Faculty from the University of Oradea, Romania and the Faculty of Agricultural and Food Sciences and Environmental Management from the University of Debrecen, Hungary.
Details

Category: Web sites
The website Dr. Elena Bașa was created for the doctor to have a better dialog with her patients and to let people know about herself, about her work, about the people she is addresing to.
Details

Category: Web sites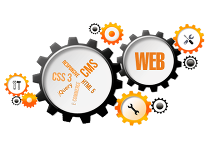 We create websites to present your activity to the world and applications for internet that help you organize your activity as eficient as possible and without loses (in money, time and energy) whatever you are while you are online. You only need an internet domain, space on a server and the app we develop for you.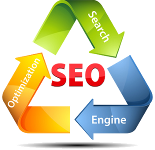 The search engine optimisation part is very important for websites - they have to match certain criteria in order to appear as often as possible in the search results. We analize your website and we offer consultancy about the options you have about to boost its visibility and organic traffic.
We develop applications for various companies and organisations according to their specifications and requirements in order to be used by employees and partners to work more efficient, making the transition from excel files and spreadsheets used before to the internet of things. We offer support for the applications used now and we develop them further using modern technologies.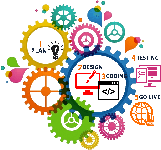 We offer consultancy about the informatic system you have installed and we offer sollutions to make the more efficient, to improve and develop them further, we analize the activities inside your company and / organisation and we offer sollutions for the projects you want to develop.
You could also take a look over here
Contact:
Supravirtual SRL - CIF 17836150
J05/1657/2005
Str. G-ral Gheorghe Magheru 5 Oradea, Bihor, România
+40743-539.203